Platform, Home, Service and Goods Lifts from movemanSKG
movemanSKG is a supplier of specialist lifts. We supply platform lifts, home lifts, service lifts and goods lifts for industrial, commercial and domestic applications. These include schools and colleges, hotels and restaurants, shops, leisure centres, churches and libraries.
Specialist Lift Industry Experience
We have over twenty five years experience in the lift industry and have installed platform lifts, home lifts, service lifts and goods lifts in hundreds of locations nationwide. movemanSKG's standard range of lifts is comprehensive, but we also tailor-build to suit specific customer requirements.
Platform Lift Range
Our platform lifts allow wheelchair users to access a building's upper floors freely and independently. Reliable, cost effective, and quick to install, they satisfy The Equality Act requirements.
We offer a wide range of platform lifts, including models for internal or external use, and tailor-build to individual customer specifications if required.
As a trading division of Otis, movemanSKG has a strong reputation for supplying high quality products and services.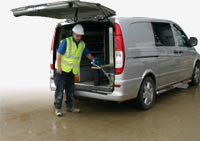 Service, Upgrade, Refurbishment, Repair and Parts