movemanSKG Appoints New Operations Manager
Specialist lift supplier movemanSKG welcomes its latest addition Andrew Bennett, who joins the business as Operations Manager. His new role makes him responsible for programming unit installations and repairs, managing movemanSKG's 5 field engineers and working closely with customers to ensure lift installations run smoothly.
Andrew previously worked for Otis, movemanSKG's parent company, where he spent five years as a Field Service Manager. Before that he was a Project Manager for a major communications company where he managed the installation of cellular antenna systems on to National Grid Pylons. This experience will stand him in good stead at movemanSKG.
Andrew, who learned his trade in the British Army and is currently studying for his NEBOSH National Diploma, was attracted to movemanSKG because it is a developing, forward-thinking company that is looking to grow its business portfolio.
"Working for movemanSKG is different because the team is so integrated - there is a real family atmosphere," says a delighted Andrew. "I am looking forward to seeing how the business works and where I can contribute. Getting my teeth into the role has been challenging because there is a lot to learn, but my colleagues are all extremely supportive. I feel positive about my future at movemanSKG."
movemanSKG supplies a range of platform lifts and good lifts, suitable for a wide range of applications. It even caters for customers with highly specific requirements. Visit www.movemanskg.co.uk for more information.
Information
Article reference:
mm172
Date:
Oct-11
Hi-res picture
View a high resolution of the image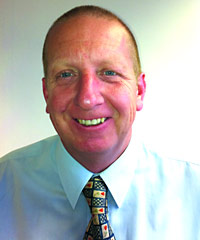 Other News Links
Previous article:
Next article: